Create Business Scenario
User Accessibility
Analytics pages are visible to users logged in as S&OP Coordinator, S&OP Demand Manager, or S&OP Supply Manager.
When you first come to this page, no solve has been performed. Therefore the visualizations of the results are mostly empty.
To generate results, click on the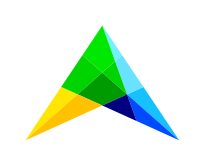 button on the bottom right of this page. Then this page might look similar to this example below:
The areas are ordered by the steps to create a business scenarios:
Model Options
In an Optimization Model, constraints are in place so that the result follows your expected restrictions. Constraints, are enabled or disabled by Model Options, and to scenarios. Sometimes you may want to enable or disable a set of constraints and compare its results against another scenario.
Enable or disable model options using the Options at the right side of the page. Not all model options will appear depending on your input data and configuration. For example, when there is target inventory data in the dataset, the option 'Use target inventory' appears.
The following model options are available:
Allow over utilization

Allow unfulfilled demand

Customer group priority

Product group priority

Capacity smoothing

Strict capacity limit

Min inventory coverage

Use target inventory

Min inventory

Max inventory

Strict min inventory limit

Strict max inventory limit

Minimum production

Batch Production

Batch Supply

Supplier proportion

Supplier minimum proportion

Supplier maximum proportion

Frozen Periods

Production penalty on alternative resources
Bold options are always available.
Visualization of Results
Resource Utilization Overview

This chart is organized by resources. Each bar represents a machine at a location. It shows the number of months that a machine is over/under utilized against its capacity. Each bar may include four colored blocks shown as below:

An example would be when hovering over machine Packing Line at location Gent, the green block shows the tooltips as during 23 months this machine utilizes above 75% and still within capacity.

When a bar is clicked from this chart, the following two charts will only display the relevant information of the selected bar. (Their top right widget action can toggle between the selected view or back to viewing all.)

Inventory by Product

This chart shows inventory trend of products at different locations.

The sidepanel Product Filter can organize the view of inventory by different grouping levels. Below shows examples of viewing inventory data by different levels, from highest level to most granular level:

Once a click is made from first bar chart Resource Utilization Overview, this chart will only show the inventory at the selected one. The view can be toggled back to viewing all by the top right widget action .

Capacity vs. Production

Initially this bar chart will show the capacity bar and production bar for all resources. The coloring follows:

Once a click is made from first bar chart Resource Utilization Overview, this chart will only show the production data of the selected one. For example:

This view can be toggled back to viewing all by the top right widget action .
Status Bar
Save as a Business Scenario
There are two situations when saving a business scenario.
Once a solve is finished, at the bottom status bar of this page, there is an area showing current business scenario .

Click on that area to save the current content on this page as a business scenario. Enter a unique name and an optional description, and click Save.

Model options are changed after a solve. Because changes in model options might result in different solutions. Now this area in status bar will become as: , to give a warning that the results are not up-to-date.

You can still save this business scenario, with an extra warning message.
Demand/Production

Demand and production volume are displayed in Status Bar.

To view more key outcomes, or compare them with the previous solve, click on this status bar slot to bring up another dialog.

Revenue is the fulfilled demand * average selling price. Production Violation is the amount of production (volume or time) above the utilization limit (soft limit). Total Cost is the total of production cost, transportation cost, supplier cost. Margin is Revenue minus Total Cost. Note that ranges of hard constraints can never be "touched".