Data Wizard
The wizard helps you create a Configuration by asking questions related to your scenario. Behind the scenes, your answers determine the model that the chosen SC Navigator application will solve, and create a Data Template for the data required.
The wizard contains a series of questions depending on the application you have selected to use it for. See the example below: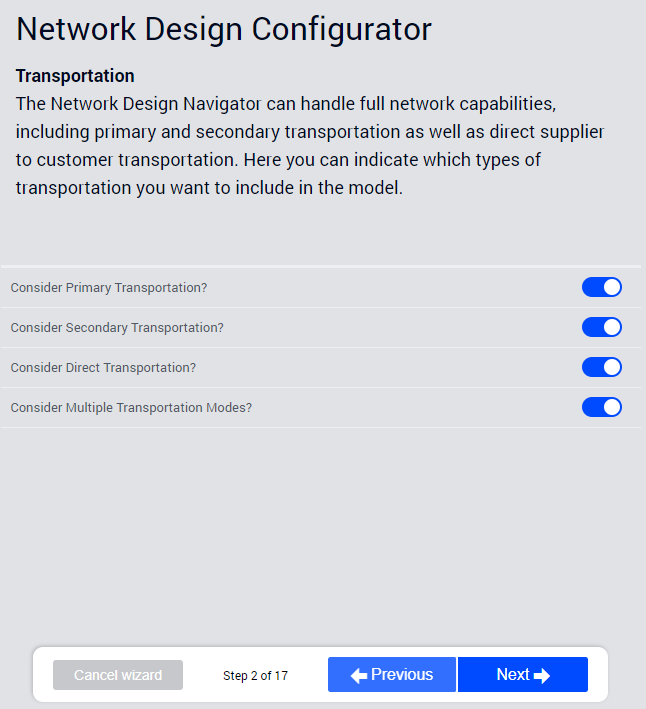 Overview
An overview of your answers appears after you answer all the questions.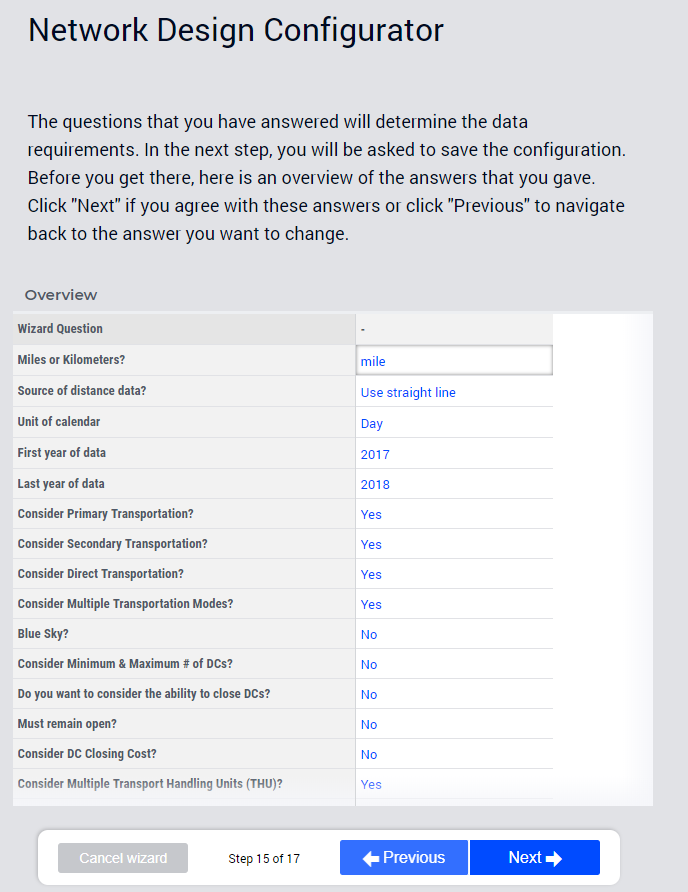 To make changes, use the Previous button to go back to the page with that question. (Changes cannot be made on the Overview page.)
Default Dataset Type
In this section, you can indicate which dataset types make up the data for this configuration.
Particular data values can be included in many different datasets. Each dataset contains a selection of data based on its Dataset Type.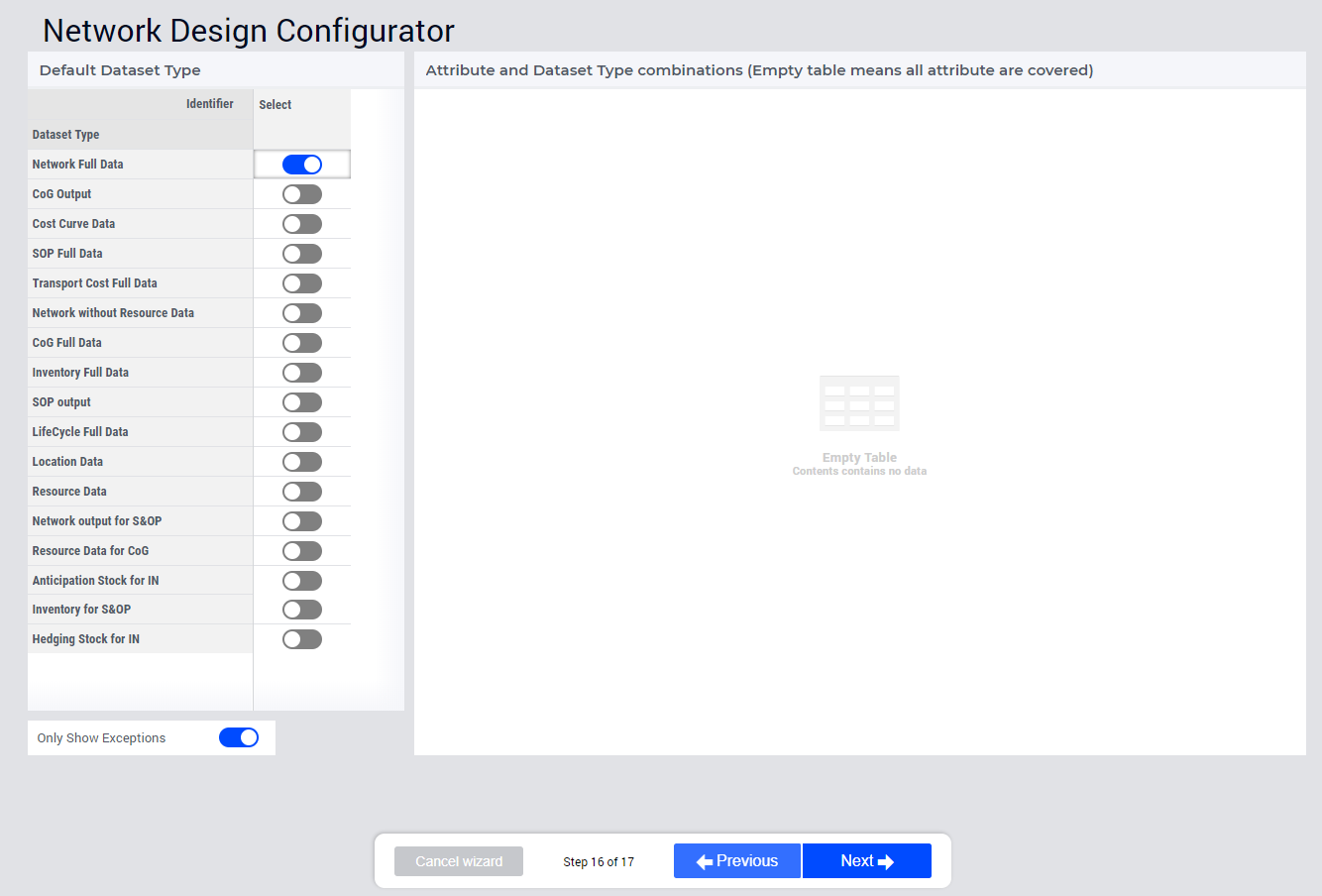 The dataset type(s) chosen automatically are usually the best choice, unless you have defined your own Dataset Type for a specific reason.
Save configuration
Enter a unique name and description and click Finish to save your configuration. (The list of existing configurations is shown for reference.)

It's a good practice to give the configuration a name that briefly describes its use. The description field can be used for more detailed information.
After saving your configuration, you can access it from the application it is made for.
After you finish, you are directed to the page Generate Template where you can download a template for your data as an Excel file.