Cost To Serve Results¶
This page shows more details about the costs shown on the KPI Overview page. More specifically, it provides a clearer picture of the different types of costs related to demand. The page shows the breakdown of the various cost components to fulfill the demand. On this page, we can find information about the cost of fulfill the each customers' demand. The cost is broken down into components like variable and fixed cost and is categorized into five different groups: Customer, Supply, Production, Warehouse, and Transport.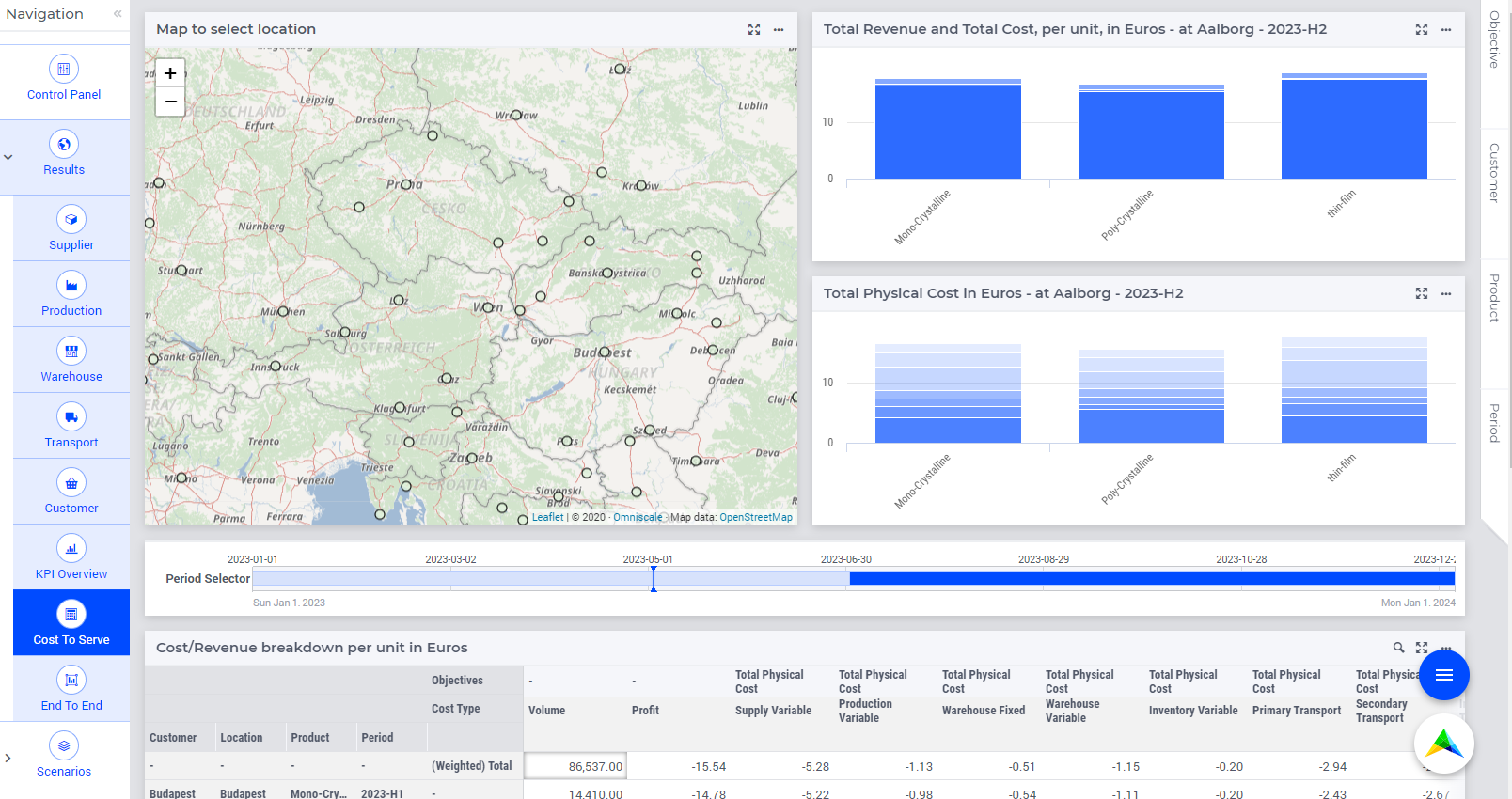 You can read about the period selector in Period Selector. Note that the customer nodes are hidden by default when more than 2500 customer locations are present. To toggle the visibility of customer nodes, navigate to the Customer side panel and click on the Show Customers on Map switch.