Distance Data¶
This page explains how the Distance page works in the application. The purpose of this page is to help the user inspect and adapt the distance and the duration data obtained from the external service. More specifically, you need to set the attribute Retrieve Distance in the sheet Transport Cost Data in order to indicate for which lanes you want to generate the distance and the duration data.
This page is not visible in the workflow by default. After loading the input data, the Data Errors/Warnings dialog page shows up and you can select the Open Distance Data option to navigate to that page, if the input data contains a lane which has the Retrieve Distance attribute set active.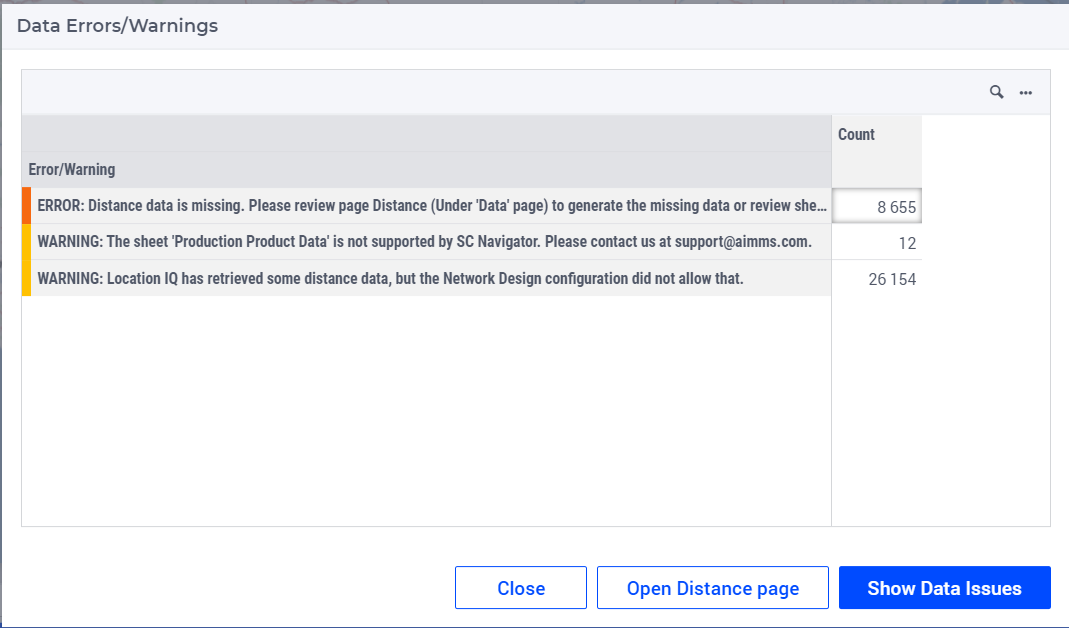 At this stage the Distance button becomes visible in the workflow.

If you navigate to the Distance Data page, a table shows for which lanes should the distance and the duration be calculated.

The data is retrieved once you click on the page action Retrieve Distance and Duration for lanes.
You can calculate the distance and the duration data by clicking on the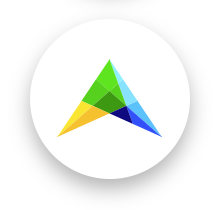 icon.
After the calculation the tables on the page show the details about speed, distance, and duration: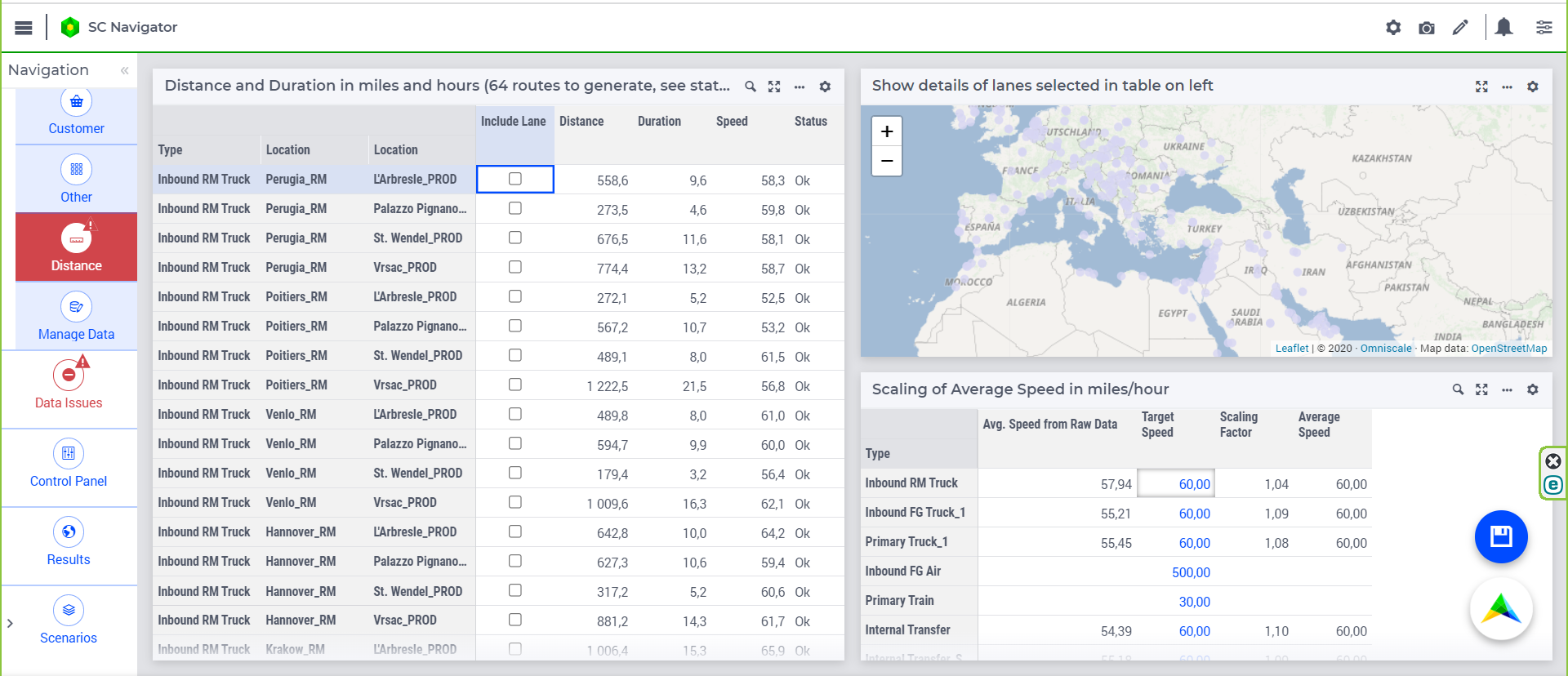 Once you have inspected the results, you need to save them via the Save Distance/Duration Data page action menu. This saves the data so that it can be retrieved the next time you are loading this Excel file.